Long-term readers of my previous blog Tots in Tawhero will know that a few years ago my family and I embarked on what I call the Dollar Diet.  A reader asked if I was still doing the Dollar Diet, and I'm happy to report that yes, yes I am.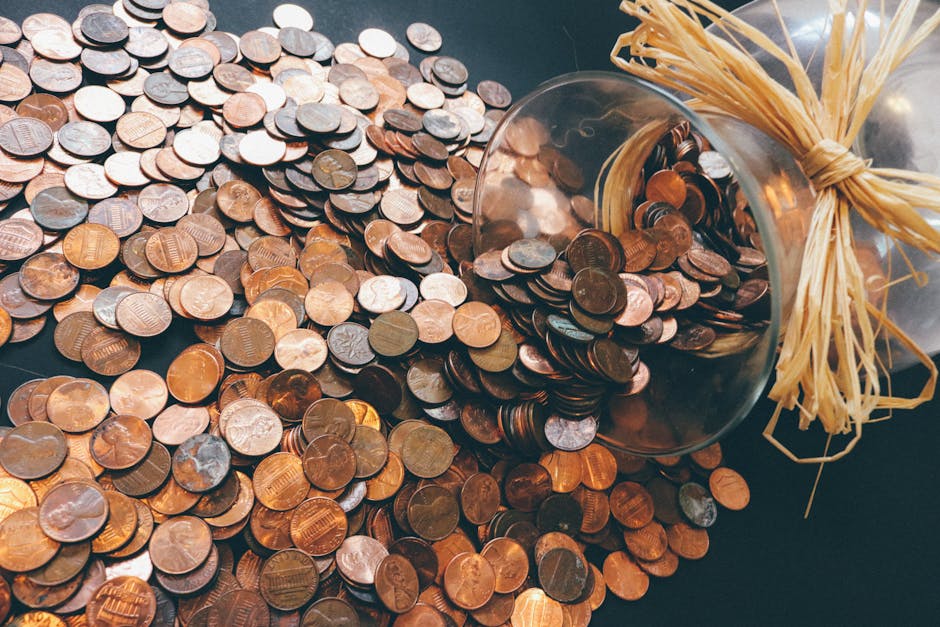 The Dollar Diet is very simple: only spend money on necessities.  Easy, right?
I had already significantly reigned in my former spendthrift ways when we first attempted a Dollar Diet.  In the past I was careless with managing my money and got into debt at various times.  It was shameful and stressful and my strategy of burying my head in the sand had to go.  It wasn't an overnight transformation, but slowly and surely I got better at saving more and spending less.
I got married to Mr G, and we both earned reasonable money.  Mr G is pretty good at money management but we found we weren't saving as much as we could.  We then had kids.  I decided to stay at home with the kids – at least until they were at school – so we went down to one income.  It was still perfectly liveable, as Mr G got decent money as a software developer.  However, not long after we married, Mr G felt called to become a minister for the Presbyterian church.
Even though the minister thing has been years in the making, learning to thrive on one, low income drove me to try the Dollar Diet.  I knew we could do better with less, and salt some savings away.  I knew we could track our spending better and plug the holes on our budget.  I had some specific savings goals that year (like a trip to Australia), but the idea of getting into a mindful spending groove over the course of a whole year really appealed.
In the first year of the Dollar Diet I had lofty goals – there would be NO extras.  No cafe visits, no store-bought gifts, no paid subscriptions of any kind, no new clothes.  You get the picture.  I didn't quite get there, but I had a lot of fun along the way.
It's true in a 1984-esque way: There is freedom in restriction.
With restrictions on how I spent my time and money, my creativity was given free reign.  I cooked up a storm.  I sewed (very badly).  I learned how to make jam and chutney.  We threw frugal parties.  I grew a veggie garden.  Mr G learned how to DIY gates and fences.  I even upcycled some curtains a la Maria Von Trapp.  For real.
But I also learned that it's hard to find time to make gifts from scratch when you have little ones who catch all.the.illnesses.  Unexpected events and invitations happened.  I learned to make gifts waaay ahead of when they were needed because of this.  Most importantly, I learned how important it was to have a fun line in our budget, because I have a deep-seated need to have things to look forward to in my life, and scrimping and saving can get a bit grim at times.
Today my family needs the Dollar Diet more than ever, because there's very little room for extras in our new, reduced-income budget.  The Dollar Diet helps us to define our priorities, and takes away some of the stress of making ends meet.  I've long since shed many of the trappings that first-world society tells us we need to be happy and successful – no, I don't need a fancy car, or an iPhone, or to attend a yoga retreat on Bora Bora.  I actually find it fun to see how much I can shave off my grocery budget for the week, and finding ways to do what I want for free or cheaply.
Before I show you what this year's Dollar Diet looks like for me, let me caveat this by saying that even though my family and I are now living on that much-reduced minister's income, I'm still coming from a place of privilege.  We own a home in our previous town and have no mortgage.  Money from renting this out pays for much of our rent here in Pleasant Point.  We have savings.  We don't have debt.  Despite Mr G's salary halving this year, we're still not on the poverty line.
Okay?  Onto this year's Dollar Diet!
The Dollar Diet is simple.  Buy what you NEED.  Think long and hard before buying what you WANT.  Is it necessary?  Can you do without it?  Can you borrow it instead?  Can you wait while you save up for it?  Even NEEDS can be slimmed down by growing your own fruit and veg, or bartering and borrowing when possible.
My 'needs' will be different to yours, no doubt, but that's the beauty of the Dollar Diet.  What are your non-negotiables?
My 2018 list 
Rent  (For the first time in a few years we have to pay rent.  We pay $250 a week for the massive manse we get to live in during Mr G's internship.  This rent is offset a bit from income from our rental home, but we still have to pay rates and maintenance from the rent income.)
Groceries (I typically spend around $150 for our family of four, which is well below the national average of $230 a week, but I know I can get this much lower at times when necessary).
Electricity, firewood (Our current house is like most NZ homes – poorly insulated and freezing, so our power bill is rather frightening.  We were so grateful for a generous gift of firewood!)
Internet/phone/cellphones
Netflix (Hi, my name is Angela and I like to binge watch Occupied and Zoo.  There, I said it.)
Insurances (life, home contents, vehicle, house)
Petrol, vehicle maintenance
Rates (for our house in Whanganui)
School fees ($100 a year, plus 4 term activity fees)
Extracurricular activities for the kids (E does dancing – paid for by a grandparent- and Pippins; D does soccer.  E currently hates putting her head under the water, so swim lessons next term are probably in order so she can keep up with her class.)
Sponsor children (2)
Doctor's visits & prescriptions, dentist visits
Gifts (making what I possibly can myself)
Haircuts (I only get my hair cut 2 or 3 times a year)
Moisturizer, foundation, bug spray (mozzies LOVE me), undies, watertight shoes (why oh why is it so hard to get decent shoes anymore!  Mine always fall apart after a couple of years wear), a few items of warm clothing (secondhand) – A
 A few invention gizmos, a few items of warm clothing – Mr G
Garden maintenance 
Chicken feed
Clothing (secondhand or free whenever possible), shoes, underwear for the children
2 short holidays away (free or low-cost accommodation where possible).  Holidays are a luxury, but Mr G and I both recognise the value of making memories with our kids.  We aim to give them experiences instead of toys.
A small fun budget: to fund the odd takeaway/outing/school holiday activities
Big Goal: family trip to Australia for BFF's wedding next January.  (We're keeping this as low-cost as possible by avoiding pricey tourist activities, and staying in cheap and free accommodation.  Travel insurance is free under Mr G's credit card programme.)
It's the things that aren't on the list that save you money.  No buying lunch everyday.  No takeaway coffees each morning.  No splurging $300 on a pair of shoes that are almost the same as the pair you already own.  No mindless following of 'fashion'.  No buying a new outfit for a special occasion when you have plenty of options in your wardrobe.  No buying takeaways just because you don't feel like cooking.  Getting rid of magazine subscriptions, gym subscriptions, any subscription that you don't honestly use.  No buying books (that's why libraries were invented) or pretty tchotchkes for your home.  No greeting cards and wrapping paper.  No lavish gifts.  No recipes requiring pricey ingredients.  No expensive holidays.  No meeting up with friends for brunch at an expensive cafe.  No costly plays, concerts, exhibitions. No extravagant hobbies (unless it makes you money or saves your sanity).
The fun and the challenge comes from trying to find free or frugal alternatives to keep living the good life.  Instead of going out for brunch, host a pancake breakfast for your friends.  Take up running or workout to YouTube clips instead of going to a gym.  Pack your own lunch and your coffee for work.  Have a meal or two in the freezer for the nights when you are too tired to cook.
I'll be getting back to my weekly frugal report.  It's a powerful tool which keeps me on the straight and narrow.  Speaking of tools, two other important items in my frugal toolbelt are Goodbudget *(we use the free version) which is an envelope budgeting app that updates in real time; and a weekly family meeting where we discuss how we've been tracking for the week.  Sometimes this is a tad painful, but it certainly reigns me in.
So stay tuned, I hope that some of my adventures in frugality will help my readers out there.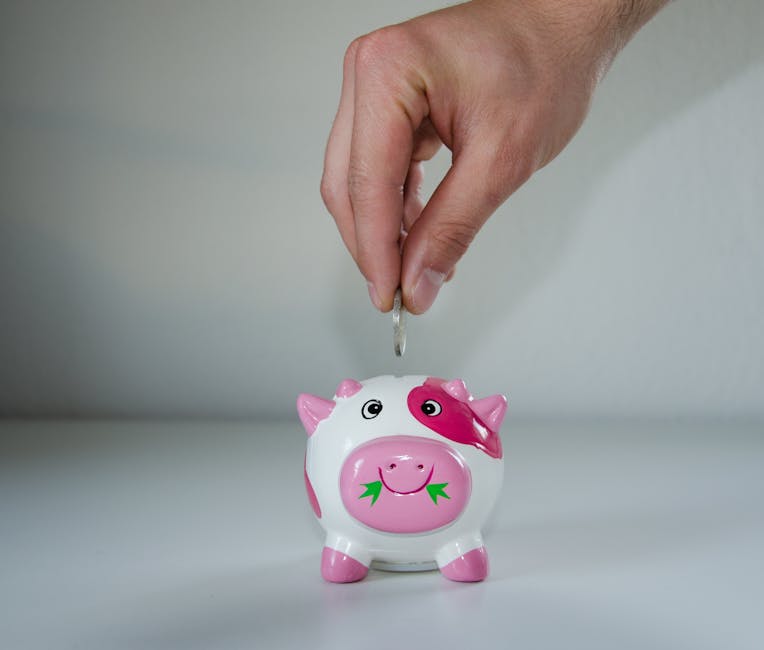 *We prefer Goodbudget but any app will do!